The application layer business system is the main focus, taking the underlying technology iteration and upgrade as a supplement, and gradually enriching the application scenarios of the tea industry chain.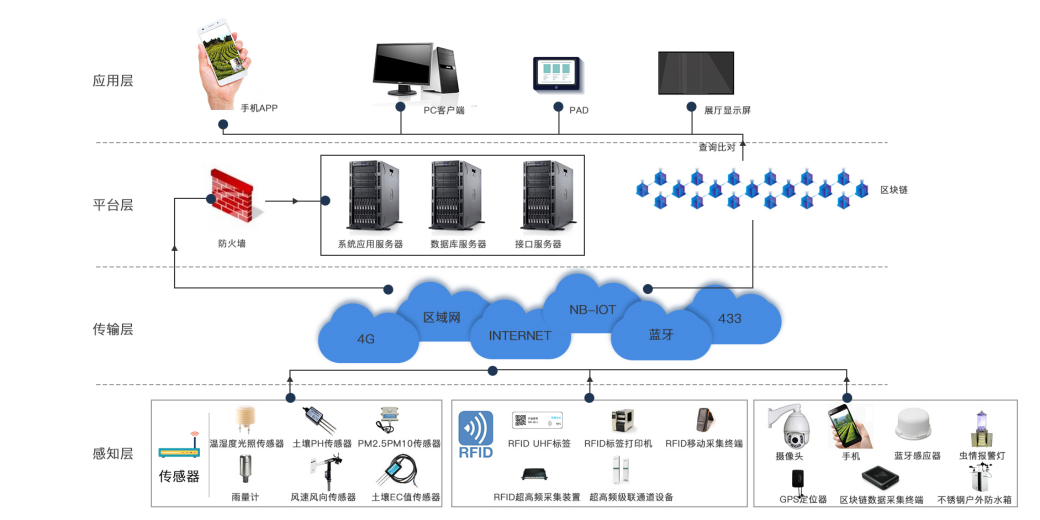 1、Application layer

Offline Smart Sales System, Online Tea mall system and various DApps (decentralized applications).

2、Platform layer

Utilize blockchain for Data transmission, storage, fidelity, and query, and provide account registration, identity verification, database, asynchronous communication, and large-scale application scheduling.

3、Transmission layer

Utilize 4G, Bluetooth and other communication technologies to transmit the collected ecological data to the platform layer for realizing real-time data uploaded.

4、Sensory layer

There are Multiple hardware devices obtaining ecological source data and blockchain RFID chip with independent intellectual property rights, which ensure the authenticity and reliability of the source data.